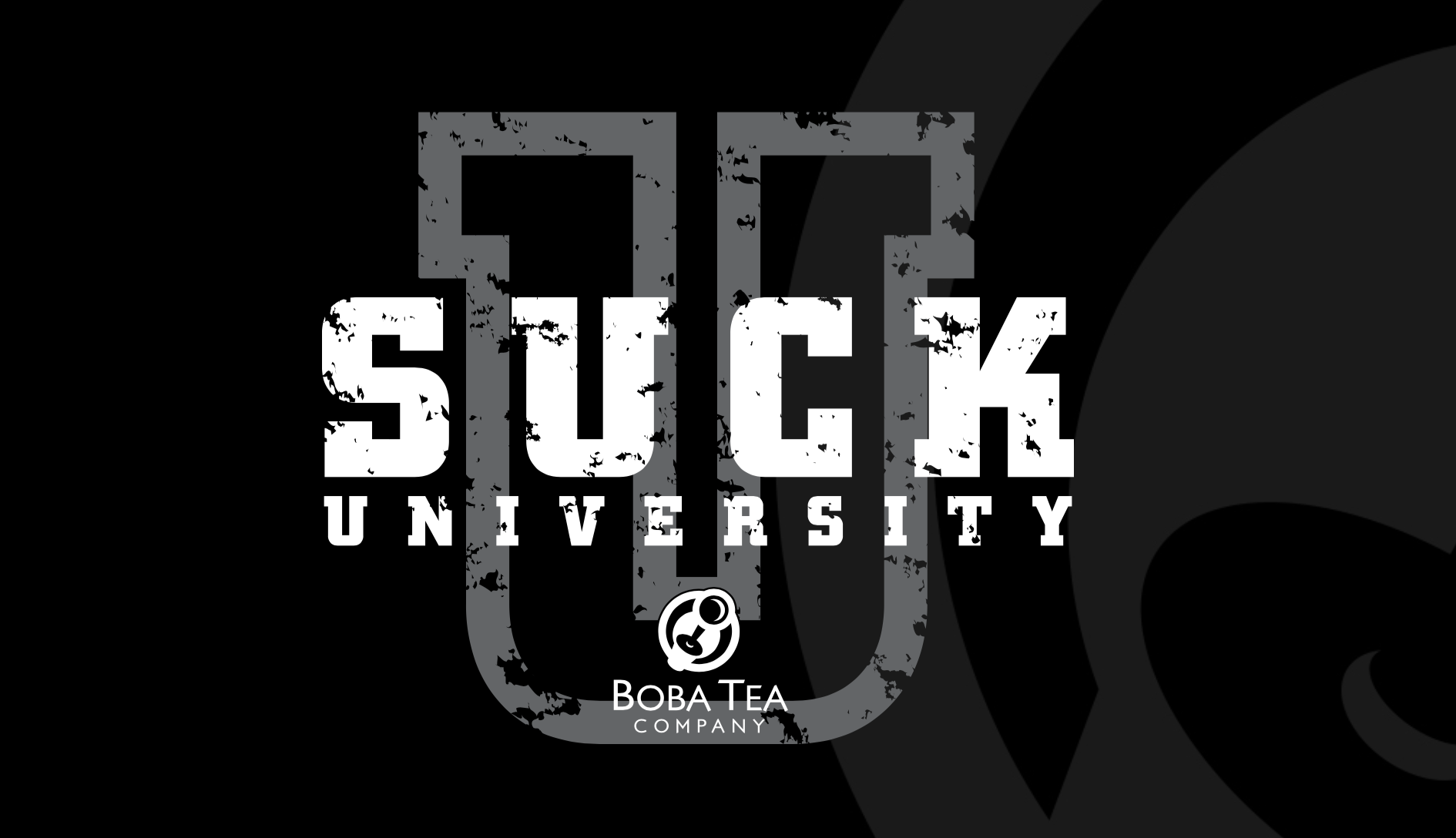 ​
Boba Tea Company has its own training program called SUCK University
that teaches you everything you need to know about working at our company.
Once accepted, our pledge period for our training involves 3 positions:
i. BobaBack
ii. BobaTender
iii. BobaGreeter
•••
i. BobaBack
As a BobaBack, you learn to cook the infamous boba, brew different types of teas and coffeas to perfection,
specialiteas, and the regular daily duties of organizing and cleaning.
ii. BobaTender
As a BobaTender, you learn the art of how to make our signature drinks. There are lots of ingredients and techniques that we teach you on how to deliver drinks with exact precision!
iii. BobaGreeter
As a BobaGreeter, you learn how to greet customers, manage transactions at the register, answer questions, and more as you become the face of the company!
Applications are available in any store location or can be downloaded using the link below:
» Download Suck U Application «
Just drop it off at your preferred location or email it to employment@bobateacompany.com indicating which store you're applying for.
We also on occasion post positions on our facebook page:
https://www.facebook.com/bobateacompany/jobs
Note: Applicants must be at least 16 yrs old.
If you are 15 you can still apply by obtaining a worker's permit which can be acquired through your school or through:
Industrial Commission of Arizona: https://tinyurl.com/yytfs8lz
New Mexico Department of Workforce Solutions: https://tinyurl.com/w8ryzss
Texas Workforce Commission: https://tinyurl.com/y3aqpglj
We look forward to you helping us help others SUCK!
Questions? employment@bobateacompany.com